CFA SOCIETY SINGAPORE
Office Bearers & Board Members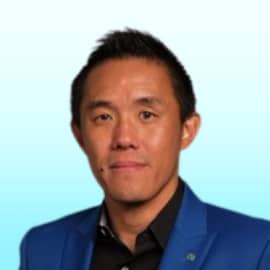 Simon Ng Chee Wei, CFA
President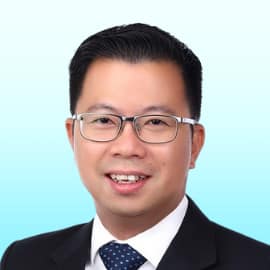 Alex Ho Wah Fong, CFA
Deputy President
Laurel Teo Huei Huei, CFA
Secretary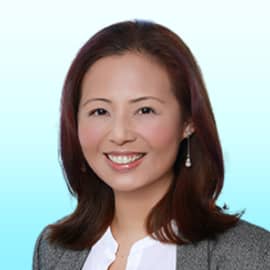 Cindy Tan Hwee Leng, CFA
Treasurer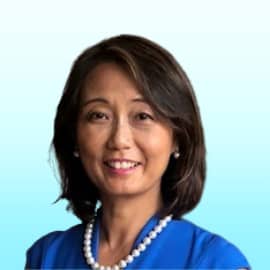 Connie Ong Gaik Sim, CFA
Board Member
Esther Thng Hwee Eng, CFA
Board Member
Koh Boon Pin, CFA
Board Member
Maurice Teo Sek Liew, CFA
Board Member
Rasik S. Ahuja, CFA
Board Member
Sean Low Shien Ang, CFA
Board Member
Victor Ong Siong Wei, CFA
Board Member
Zann Kwan Cho Ping, CFA
Board Member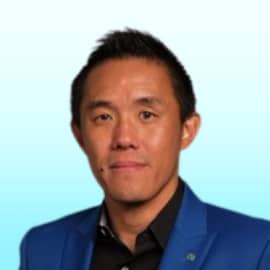 Simon Ng Chee Wei, CFA
President
Simon is currently CEO of RHB Asset Management Pte. Ltd. Prior to this, he was CEO of CCB International (Singapore) Pte. Ltd. and had also held senior positions at Shanda Group and AXA Rosenberg Investment Management where he was Pan Asia Deputy Chief Investment Officer. Simon joined the Board in 2015 and held the position of Secretary in 2016 – 2017. He is currently the President of the Society as well as Co-Chair of the Career Development Committee.​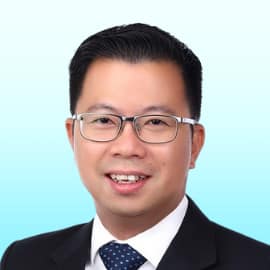 Alex Ho Wah Fong, CFA
Deputy President
Alex is the Deputy GM of Planning & Investment in PetroChina International (Singapore), where he is involved in strategy, sustainability, investments and JV activities in the Asia Pacific region. He sits on the Board of 2 energy infrastructure JVs in the region, and was CFO of a shipping JV. Prior to this, he was with PricewaterhouseCoopers, advising clients on valuation and strategy matters, and with Ernst & Young Assurance earlier. Alex has extensive experience in corporate finance, negotiations, structuring, strategy, JV and governance matters.
He has volunteered with CFA Society Singapore since 2006, and joined the Board in 2015. He is currently the Deputy President of the Society, Co-Chairperson of the Professional Development Committee as well as a member of the Investment Committee. Alex majored in Accountancy from Nanyang Technological University with a minor in Banking & Finance. He is a CFA and CA Singapore.
Laurel Teo Huei Huei, CFA
Secretary
Laurel Teo, Ph.D., CFA, is a behavioural scientist who studies how new technologies such as artificial intelligence influence the way people think, feel, and behave in organizational settings. Her research interests include the impact of technological changes on privacy issues and the future of work. Dr. Teo is currently a senior research fellow at the Institute of Policy Studies at the National University of Singapore. Dr. Teo was previously Director, Society Advocacy Engagement, at CFA Institute, where she supported CFA member societies in Asia Pacific in regulatory outreach, market integrity research, and investor protection programs. Before joining CFA Institute, she was a consultant in investor relations. Dr. Teo began her career as a political and business journalist reporting in Singapore and Indonesia with leading newspapers. She earned her Chartered Financial Analyst® designation in 2011 and has been elected to the board of CFA Society Singapore since 2018. She is currently the honorary secretary of CFA Society Singapore. She obtained her Bachelor's degree (magna cum laude) double majoring in Anthropology and Chinese from Yale University, and her Ph.D. in Business (Organisational Behaviour & Human Resources) from Singapore Management University.
Koh Boon Pin, CFA
Board Member
Koh Boon Pin, CFA is the Head of Corporate Finance at SooChow CSSD Capital Markets Pte. Ltd. He has more than 20 years of experience in the finance industry, principally in the areas of investment banking, including 15 years at DBS Bank. Boon Pin graduated from Nanyang Technological University with a Second Upper Honours in Accountancy. He is a CFA charter holder, a Fellow Chartered Accountant of Singapore and a Chartered Fintech Professional. He is also the Vice President of the Business China Advanced Leaders Club Executive Committee.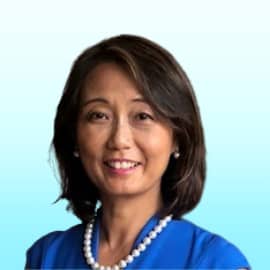 Connie Ong Gaik Sim, CFA
Board Member
Connie Ong's career has spanned more than 30 years in the audit, research, asset management and wealth management industries, and across Singapore, Malaysia and Australia. Her last role prior to retirement from full time employment was as Executive Director and Market Head of UBS AG, the largest wealth manager globally. At UBS AG, she ran the Malaysian client business, comprising a team of about 30 Client Advisors and 4 Desk Heads.
Esther Thng Hwee Eng, CFA
Board Member
Esther Thng, CFA, is currently Head of Education for ASEAN ANZ in ACCA with education oversight in more than ten countries. She has extensive experience in the accountancy education industry prior to joining ACCA. She had worked with a global learning provider as a lecturer before becoming the Academic Director looking after national and global accountancy and finance professional qualifications such as ACCA and others.
Zann Kwan Cho Ping, CFA
Board Member
Zann Kwan, CFA spent the last 9 years in cryptocurrency and digital assets in her 25 years of professional experience in finance and investments. Ms Kwan is the co-founder of Bitcoin Exchange Pte Ltd, a cryptocurrency pioneer that launched the first public bitcoin machine in Asia in early 2014. She also founded Deodi and V2A2 to improve the accessibility and safety of cryptocurrencies for retail and institutions participants.
Ms Kwan has been on the board of ACCESS, the leading blockchain and cryptocurrency industry association in Asia, since 2015. She also sits on the advisory board of Raffles Family Office.
Being one of the first accounting-trained entrepreneurs in the cryptocurrency space, she has played an instrumental role in the development of tax regulations on digital tokens in Singapore, advising the Inland Revenue Authority of Singapore (IRAS) in the nascent years . She has been called the "Crypto Queen" by the Accounting and Business Magazine by ACCA in 2019 for her contribution in the space.
As a frequent keynote speaker on fintech and blockchain since 2014, Ms Kwan has been interviewed by leading media for her expert opinion in cryptocurrency, digital assets, Defi and Web3. She has also spoken on 9 keynotes and 4 panel discussions for CFA societies in the region in the past 9 years.
Ms Kwan was previously with GIC Real Estate. She started her career in 1998 in financial auditing with Arthur Andersen and KPMG in Singapore and New York. Subsequently, she worked in real estate investments and development before moving back home to Singapore in 2010
Maurice Teo Sek Liew, CFA
Board Member
Maurice Teo, CFA is currently SVP in the compliance team in Citibank, and supports the investments and wealth management functions in the Citi Global Wealth platform in APAC. Prior to Citibank, he spent several years in KPMG Singapore consulting for banks and fund managers on regulatory issues. Maurice graduated from Cornell University on an Overseas Merit Scholarship from the Public Service Commission. Maurice joined the Board in 2018 and is currently Co-Chair of the Advocacy Committee. He is also a member of the Association of Chartered Certified Accountants (ACCA) and a Chartered Accountant of Singapore.
Rasik S. Ahuja, CFA
Board Member
Rasik is currently Managing Director of Deutsche Bank Wealth Management in Singapore and is responsible for advising private clients on various asset classes. Prior to this, he had worked in various capacities at Union Bancaire Privee, EFG Private Bank, and Citigroup. Rasik previously served on the Board of CFA UK and joined the Singapore Board in 2014. He was Deputy President from 2015 – 2017 and has been Secretary since 2018. Rasik is currently Chair of the Candidate Programme Committee.
Sean Low Shien Ang, CFA
Board Member
Sean is currently CEO and CIO of Golden Vision Capital (Singapore) Pte Ltd, a new PE firm investing in PE funds and direct/co-investments. Prior to this, he spent 17 years in GIC Private Equity and Infrastructure Department, taking on various investment roles in both GIC offices in Singapore and San Francisco, including being a member of GIC's Credit Business Group, which reviews and coordinates credit investments across GIC. Prior to GIC, Sean was with Singapore Economic Development Board (EDB) for 6 years, first as Assistant Head of Infocomms & Media and then as Director, Chicago, USA. Sean joined the Board in 2019 and is currently Chair of the Investment Committee. He graduated from Trinity College, University of Cambridge with M. Eng. (Honours), M.A., B.A. (1st Class Honours). He is currently Chair of the Investment Committee.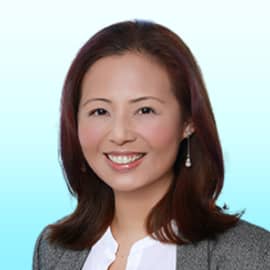 Cindy Tan Hwee Leng, CFA
Treasurer
Cindy Tan, CFA is Chief Executive Officer of GMO Singapore Pte. Limited and is responsible for operational and governance matters for GMO's Singapore office. She is also involved in business development matters for GMO's Global Client Relations efforts in Asia. Prior to joining GMO in 2004, she worked at Ernst & Young, Singapore, where she was involved in the advisory and assurance work in several fund management companies in the local market. Ms. Tan earned her Bachelor in Accounting from Nanyang Technological University in Singapore. She is a CFA charterholder and a non-practicing member of the Institute of Singapore Chartered Accountants.
Victor Ong Siong Wei, CFA
Board Member
Victor is Deputy Head, Global Portfolio Management, Capital Risk Solutions at AXIS Capital. Prior to AXIS, Victor worked at Standard Chartered Bank in various positions which included being as a buyside analyst in fixed income and asset backed securities, a coverage banker, and an infrastructure finance banker. Since 2007, Victor has been an active volunteer especially in the area of professional development. He joined the Board in 2019 and is currently Co-Chair of the Professional Development Committee.