Inspiring the investment community
CFA SOCIETY SINGAPORE
​​​​​Professional Development Committee​​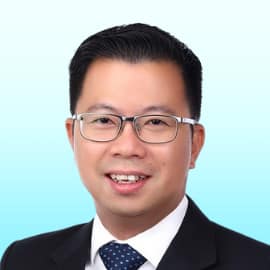 Alex Ho, CFA
Victor Ong, CFA
The Professional Development Committee (PD) is directed to promote and encourage investment professionals in the financial services industry in Singapore to continue developing themselves in order to succeed in a highly competitive environment that appreciates and values trustworthiness by providing ample opportunities to further their knowledge, skills and abilities. The committee organises events to meet its objectives. Events organised generally take the form of expert speaker and forum / panel events. 
Promote professional learning, development and well-being for members;
Encourage investment professionals to stay updated with relevant skills;
Improve information flow to investors;
Speak out for members on key market issues; and
Provide development and sound leadership.
To achieve the above mission, the means and role of the local society are as follows:-
Liaise with CFA Institute on the coordination of potential speakers;

Liaise with industry experts and practitioners for speaking engagements;

Update society board and members;

Gather members' feedback;

Promote continu

ing education, professional development and skills based well-being for investment professionals; and

Promote the CFA Institute Codes, Standards and positions.
The Professional Development Committee will focus on initiatives falling within the above criteria and in line with the following broader principles of:-
Relevance to our membership base; 

Aligned to our values of continuous and incremental learning, development, and prom

oting members' well-being; 

Preparing our members' for the investment industry of tomorrow; and

Promoting CFA Society 

Singapore as a leading body of investment and professional development and skills enhancement.