In January 2021, CFA Society Singapore migrated the CFA Singapore-IBF Accredited Programme (Level I) in-house. The programme is now accredited under The Institute of Banking and Finance Singapore Standards Training Scheme (IBF-STS).
With a dedicated team of passionate professors and senior lecturers from one of Singapore's autonomous institutes of Higher Learning, CFA Society Singapore successfully launched the CFA Singapore Level I Preparatory Programme in July 2021. The Society followed on with the successful launch of the CFA Singapore Level II Preparatory Programme in mid 2022.  
CFA Society Singapore Instructors
The CFA® Program is well-known for its intensity and level of commitment, requiring an investment of over 300 hours spent studying with a low pass rate of 40%. Success lies not only in knowledge acquisition but also in the strategic approach taken in your preparation.
As your local society, we are here to assist you: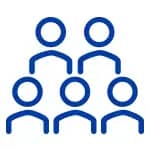 Learn from leading experts, professors and senior lecturers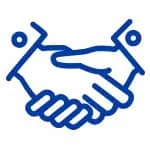 Receive guidance to navigate through the toughest curriculum in the finance world
Get motivation and support from industry professionals who know what it takes to pass
Prepare with the most accurate and current content, ensuring wise use of your study time
Live Classes
Participate in real-world sessions with CFA® charterholders who have a firm grasp on the curriculum and an unparalleled ability to make it easily digestible. Instructors will review mission-critical Learning Outcome Statements, expand on nuanced details, provide applicable examples, and address your questions directly. Master difficult concepts through direct interaction and real-time feedback from content experts.
Mock Examinations
Take the Live Practice Mock Exam to build your confidence and perform effectively in the CFA exam.
Revision Courses
Engage with expert instructors in revision courses. Expect a fast-paced delivery in an interactive format with a focus on the most important concepts and learning outcome statements in the CFA Exam. Trainers are full-time academics with extensive industry experience.
Get Inspired – Study with our Team of Top CFA Program Instructors
Any educational program is only as good as the people who construct and deliver it. We have assembled an effective, well-respected, and competent team of professors and senior lecturers to create and deliver our content and instruction.
Yeap Lay Huay
Phoebe Gao
Li Bingqiao, CFA
Kok Kah Fai, CFA
Adrian Chan, CFA
Audrey Yong, CFA
Allen Cheong, CFA
Phuah Keng Keat, CFA
Yeap Lay Huay
Senior Lecturer
Singapore Institute of Technology
Yeap Lay Huay has more than 15 years of industry experience across management and financial accounting, and auditing roles largely in the banking industry. She has worked in PricewaterhouseCoopers, DBS Bank and Barclays Group. ​
In her last corporate role as Finance Vice President in Barclays Wealth AMEA (Asia, Middle East and Africa Offshore), she headed the Business Planning & Analysis team to support business in the financial performance reporting, strategic planning and budgeting. She was one of the key members of the Finance work-stream to support the successful completion of the sale of Singapore and Hong Kong booking centers. ​
Lay Huay is currently working as Senior Lecturer at the Singapore Institute of Technology, Singapore's fifth autonomous university. She teaches various financial accounting modules in the Accountancy undergraduate degree program. She is one of the recipients of the Singapore Institute of Technology Teaching Excellence Award for two consecutive years, Academic Years 2018-19 and 2019-20. As part of her teaching experience, Lay Huay was an adjunct lecturer at Singapore University of Social Sciences, Nanyang Polytechnic and Temasek Polytechnic.​
Lay Huay graduated with Master of Accountancy (by research) from Nanyang Technological University. She is a Chartered Accountant of Singapore, Chartered Global Management Accountant and Chartered Management Accountant.​
Li Bingqiao (Lena), CFA
Lecturer
Singapore Institute of Technology
LI Bingqiao (Lena), CFA graduated from Singapore Management University (SMU) in 2015 with the degree of PhD in Business (Finance). She currently works as a Lecturer in the Accountancy undergraduate degree program at Singapore Institute of Technology (SIT), Singapore's fifth autonomous university. Her main research interests lie in the area of Corporate Finance and Corporate Governance.​
Before joining SIT, Lena was an adjunct lecturer at Curtin University, Singapore campus. As part of her teaching experience, she teaches and develops various modules including Foundations of Finance, Managerial Finance, Business Valuation and Analysis, Introductory Economics, etc. She has also been involved as teaching assistant in various master programs during her PhD training in SMU.​
Phoebe Gao
Lecturer
Singapore Institute of Technology
Phoebe Gao is a lecturer at Singapore Institute of Technology. She taught classes in Statistics/Quantitative Analysis, Investment and Risk Analysis, and Derivatives. She graduated with a PhD in Business (Finance) from Singapore Management University and M.Phil and B.Sc in Risk Management Science with a minor in Mathematics from the Chinese University of Hong Kong.​
Her research interests include asset pricing, risk management, alternative data, and machine learning. Her current research covers information flow between equity market and options market, the evolution of exchange traded funds, investor behaviors and analyst forecast sentiment under policy changes. With her knowledge on alternative data and other newer machine learning methods, she focuses on non-linearity models and conducts workshops in advanced research methods.​
Phoebe also provides consultancy in reviewing derivative contracts valuation with auditors and quantitative trading strategies with portfolio managers. Phoebe is a reviewer for European Financial Management. ​
Audrey Wee En Yong, CFA
Associate Lecturer
SUSS
Audrey Wee En Yong, CFA graduated with a Masters in Applied Finance from Singapore Management University in January 2008 and is also a recipient of the prestigious UOB Group Scholarship Award. She also earned the internationally accredited CFA® designation as an investment and credit analyst with several privately held multi-national companies, which marks her as an investment professional.
Audrey has been an associate lecturer with SUSS (formerly UniSIM) since 2009 and is also an associate lecturer with other private education institutions and financial education providers. As a lecturer, Audrey has a track record of positive student feedbacks spanning well over 13 years. Her portfolio of modules taught includes Financial Statement Analysis, Financial Modelling, Financial Accounting, Financial Management, Corporate Finance, Financial Instruments, Institutions and Markets, Financial Analysis for Managers, Portfolio Management, Tax and Estate Planning, Valuation and Securities Analysis, Asset Pricing, Retirement Planning and Financial Plan Construction.
Allen Cheong, CFA
Corporate Advisory, Trainer
Associate Lecturer, SUSS
Allen Cheong, CFA a former investment banker, has over two decades of corporate finance and investment experience across geographies, sectors and cycles, and worked in market-leading financial institutions such as DBS Bank, OCBC Bank and Daiwa Capital Markets. A veteran finance professional with an established track record in fund raisings, IPOs and M&As, Allen provides advisory and training services to corporates, financial and educational institutions. He is currently a trainer for CFA Singapore and an adjunct faculty for Singapore University of Social Sciences. He has participated as panel judge for finance competitions such as CFA Institute Research Challenge and Singapore University Ethics Challenge.
Allen graduated with MBA from Chicago Booth School of Business, and is a Chartered Financial Analyst, Chartered Alternative Investment Analyst and Chartered Valuer and Appraiser. He recently completed the CFA Certificate in ESG Investing. Allen applies his lifelong passion for learning, training and mentoring to the financial industry. Outside of work, he is an active volunteer serving as Chairman to a grassroot organisation and a mentor to finance professionals and undergraduate students.
Phuah Keng Keat, CFA
Equity analyst
Kamet Capital
Phuah Keng Keat, CFA, FRM is currently an equity analyst working for a multi-family office – Kamet Capital based in Singapore. He mainly covered stocks in technology, banking, healthcare and consumer staple sectors. Prior to that, he was a sell side analyst in Voyage Research Pte Ltd, covering small and mid-cap companies listed in Singapore.
Keng Keat received a Master of Science of Risk and Investment Management from EDHEC Business School in 2013 and is a Chartered Financial Analyst (CFA) charterholder since 2012. He is also a Financial Risk Manager (FRM) holder since 2010.
Adrian Chan, CFA
Associate Director Treasury Specialist
Capital Markets Products & Sales
Adrian Chan, CFA is an Associate Director Treasury Specialist with the Capital Market's Product and Sales arm of a top-tier bank. Partnering with Client Advisors, he specialises in ELNs, Dual currency investments, FX advisory and FX trading, as well as building bond portfolios (bullets, perpetuals, subordinated, PONVs and COCOs).
Prior to this, Adrian was Head of Treasury in a European Bank. He was responsible for looking after the cash and liquidity positions of the bank, trading its short-term T-bills portfolio and executing trades for High Net Worth clients' bond and equity portfolios. He also has experience in the middle and back office of Investment banks covering Market Risk and Product Control.
On top of his profession, he used to lecture Financial Management and Financial Mathematics in PSB Academy and SIM Global Education.
Kok Kah Fai, CFA, CIPM
Head of APAC
BCA and Ned Davis Research
Kok Kah Fai, CFA CIPM, is Head of APAC for BCA and Ned Davis Research, both industry leading independent investment research/solutions providers within Delinian. These research insights drives many of the investment management and asset allocation decisions across traditional asset managers, alternatives, wealth managers, banks and asset owners.
His prior experience included building out the Asia/APAC businesses for Rimes Technologies (a market leader in investment/ESG data management), RiskMetrics (ex-JP Morgan Risk Analytics now part of MSCI) as well as Bloomberg Portfolio Analytics (PORT). His subject matter expertise includes investment analysis, portfolio construction/backtesting and portfolio credit/market risk methodologies (CreditMetrics/RiskMetrics), including historical/predictive stress testing. He is also certified in performance attribution analysis including methodologies for equities, fixed income and balanced portfolio, as well as GIPS requirements. Kah Fai also delivers foundational financial literacy training via Credit Counselling Singapore and AIDHA.
Kah Fai graduated summa cum laude in Mechanical Engineering & Aerospace Engineering, with a Certificate in Engineering Management Science, from Princeton University. He is also a Member of Phi Beta Kappa, Tau Beta Pi and Sigma Xi Honor Societies. His professional certifications include the CFA® designation, Professional Risk Manager (PRM) and Certificate in Performance Measurement (CIPM).
HERE's what our students have to say
Very friendly and patient lecturer. Extremely thorough yet clear with probably one of the heavier and challenging modules. CFAS picked the right lecturer.
Excellent pace, clear explanation, useful tips for studying were offered. Responsive to questions from class.
Very talented in teaching with generous amounts of humor to keep students engaged, complemented with plenty of real-life examples.
This programme has been accredited under the IBF Standards, and is eligible for funding under the IBF Standards Training Scheme (IBF-STS), subject to all eligibility criteria being met. 
Ready to take the next step?
Start your CFA® journey with us. Our CFA® Level 1 Preparatory Programme (IBF Level 1) will begin on 1 July 2023.  Complete the application form below and submit it to [email protected]
For more information on our CFA Prepatory Course, please contact us at:
Address
20 Cecil Street
PLUS #08-10
Singapore 049705
Operating Hours
Monday to Friday: 9am – 6pm
(Closed on Sat, Sun & Public Holidays)​