In October 2016, CFA Society Singapore appointed Kaplan Higher Education Academy to be the exclusive training provider for the CFA Society Singapore-IBF Accredited Programme (Level 1, 2 and 3). The programme is accredited under the Institute of Banking and Finance Singapore Standards Training Scheme (IBF-STS).
With a dedicated and passionate faculty, Kaplan has established a strong reputation for quality and commitment to student success by delivering a powerful mix of quality training, classroom materials and Kaplan Schweser resources to help students reach their fullest potential for all levels of CFA​​® Program examinations.
Kaplan has trained thousands of students across a diverse range of business accountancy, and financial areas. In 2016, Kaplan was awarded the best Corporate Learning & Development Provider by HRM Asia in recognition of its education quality and service excellence.
Schweser's CFA® Instructors and Faculty
Any educational program is only as good as the people who construct and deliver it. We have assembled the most effective, well-respected, and competent team of professional writers and instructors to create and deliver Kaplan Schweser's content and instruction.
Prepare with the most experienced team in CFA exam prep:
Learn from a group of experts that includes over 60 CFA charterholders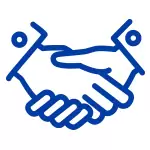 Receive guidance to navigate through the toughest curriculum in the finance world
Get motivation and support from industry professionals who know what it takes to pass
Prepare with the most accurate and current content, ensuring wise use of your study time
Get Inspired – Study with our Team of Top CFA Program Instructors
Richa Gupta
Chartered Financial Analyst® (CFA®) charterholder
Holds distinctions in both PGBA in Finance & Information Systems and Bachelor of Engineering in Electronics & Communication
Always focused on getting students to understand fundamental concepts and apply them during examinations
Awarded scholarships for Level III CFA Program by CFA Society Singapore
10 years of teaching experience in the area of finance and the Subject Matter Expert (Finance) for Diploma programmes at Kaplan in Singapore
Elizabeth Ng
CFA® charterholder
Holds the Chartered Accountant of Singapore and Advanced Certificate in Training and Assessment (ACTS) designations
Over 20 years of professional experience in Financial and Management Accounting, Investment Management, and Treasury and Risk Management in public and private sector organisations
Firm believer in helping her students learn and grow, both as an individual and as team members in their class
David Meow
Financial Risk Manager (FRM) holder, CFA® charterholder
Qualified as a Chartered Accountant (CA Malaysia)
More than 26 years of experience in areas including financial risk management, business valuation, financial markets, and financial reporting
Member of the FAA Accreditation Panel and FAA Industry Expert (FIE) in Capital Markets for Financial Accreditation Agency (FAA)
Board Member of CFA Malaysia
ACCESS FREE RESOURCES
AND FREE WEBINARS
Participate in real-world sessions with CFA®️ charterholders who have a firm grasp on the curriculum and an unparalleled ability to make it easily digestible. Instructors will review mission-critical Learning Outcome Statements, expand on nuanced details, provide applicable examples, and address your questions directly. Master difficult concepts through direct interaction and real-time feedback from content experts.
ONLINE (SELF-STUDY MATERIALS)
​Have flexibility in your individual study program, access to the latest technology, expert instructors, and review courses with Kaplan Swhweser's designed study packages to help you prepare for and pass the CFA exam.
Engage with expert instructors in revision courses, take the Live Schweser Mock Exam and prepare with Secret Sauce®️, the concise review of the CFA Program curriculum, to build your confidence and perform effectively in the CFA exam.
For more information on our program​s with Kaplan Higher Education Academy  Learning Institute, please contact us at:
Address
Kaplan City Campus @ Wilkie Edge
8 Wilkie Road, Level 2, Wilkie Edge
Operating Hours
Monday to Friday: 9am – 9pm
Saturday: 9am – 3pm
(Closed on Sun & Public Holidays)​