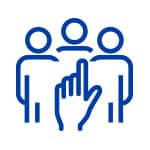 Actively engage with senior investment professionals
Learn from seasoned industry professionals
Bounce ideas off mentors on career and personal development
Receive constructive feedback​ to develop professionally
Improve professional performance and working relationships
Network with other mentors and mentees
Be a paid member of CFA Society Singapore
(Regular / Associate member)
Have at least 3 years full-time work experience in the investment, banking and/or financial sector
Have an open mind, be willing to be challenged and be interested in personal and professional development
Successfully matched mentees will be required to pay $50. This nominal fee is to ensure mentees are committed to completing the mentorship programme.
Have firm ideas on your long term career development plans
Be eager to learn and share knowledge with others in the same industry
First-time participant of CFA Society Singapore Mentorship Programme will be given preference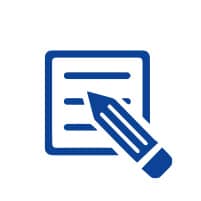 28 February 2023
Registration for Mentorship Programme closes
March - April
Pre-matching of Mentors and Mentees
Matching of nominated Mentors and Mentees
4 May 2023
Official Launch of 2023 CFA Singapore Society Mentorship Programme
May - October
1 to 1 Mentoring Sessions Begin
(Approximately 5 to 6 sessions)
March - October
Workshops for Mentors and Mentees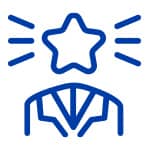 Frequently asked questions
Are there any fees involved?
Successfully matched mentees are required to pay a nominal fee of $50. This is to ensure mentees are committed to completing the mentorship programme. 
What are the benefits for participating as a mentee in this programme?
Having a mentor enables a mentee to steer through his/her organisation and career in a targeted and focused manner.  
A mentor can bring a wider perspective of the working environment to the mentee. Mentors can act as a sounding board and a voice of reason for mentees.
Building professional networks may take a lifetime. Mentees can leverage a mentor's network (if the mentor is willing to share) to develop his/her professional or personal goals. 
Can I participate in the programme more than once?
The CFA Society Singapore Mentorship Programme is a popular choice among our members, given its positive impact on the professional development of a mentee. Due to the huge demands for this programme, we are now restricting mentees' participation in the programme to only once.
What if I do not get paired up with my desired mentor?
Although every effort is made to match mentees with suitable mentors, there may be occasions where a match cannot be found. In such cases, we will defer mentee participation to the following year.
If I apply to be a mentee and I am unsuccessful in being matched this year, will I receive priority for the next year?
All potential mentees will be considered for the programme on an equal basis. However, priority may be given to those who have not been matched in previous years, subject to meeting eligibility requirements.
Still have more questions?
Joining the Mentorship Programme has opened my perspectives and gave me valuable knowledge about the finance industry through the myriad of talks and programmes available for both mentors and mentees.
I have gained an independent perspective from a well-experienced mentor in regard to my career development, and broadened my personal & professional networks by becoming part of the CFA Society Singapore Mentorship alumni community.