Mentorship Programme FAQs
What is the CFA Mentorship Programme?
A 10-month  long programme
Seeks to pair experienced Charterholders of the Society with junior and mid-level-professionals in the financial services and investment industry.
Aims to tap into the knowledge of more experienced charterholders to address the career development needs of junior members of the society
Mentors are Charterholders with at least 10 years of working experience.
Mentees are Charterholders or CFA candidates with at least 3 years of working experience.
How do I apply to be a mentor? What does it take? Do I need to have supervisory experience?
Interested parties can register their interest on the CFA Society Singapore website.
Mentors should possess at least 10 years of relevant experience in the banking and finance sector to qualify as a mentor. Mentors need not have supervisory experience, but it is good for mentors to have excellent communication skills, a desire to contribute to the future of the investment profession.
Time commitment is also important as mentors would have to set aside time to meet their mentees once a month for the duration of the programme. 
If I apply to be a mentee and I am unsuccessful in being matched this year, will I receive priority for the next year?

 
All potential mentees will be considered for the programme on an equal basis. However, priority may be given to those who have not been matched in previous years, subject to meeting eligibility requirements.
What is the time commitment for the mentorship programme? 
All participants are required to attend at least 6 one-on-one meeting sessions over a period of 6 months, at mutually-compatible timings. Each session is expected to last 1 to 1.5 hours, including preparation time, meetings and keeping track & reviewing the mentees' progress.  Additionally, the participants are required to attend the launch of the mentorship programme, closing ceremony and mentoring hot-desking session.
Is it compulsory for me to attend the mentorship training workshops and evening sessions?
It is not compulsory but as it helps mentees to better understand their career objectives and progress towards their goals, it is highly recommended to attend workshops that they find relevant. It is also a good means to network.
What if my mentor is always busy and is unable to meet me frequently to provide advice?
It is important for mentees to understand the best way to approach their mentors taking into account their busy schedule. Some mentors may prefer to meet but others may prefer to speak to the mentees over conference calls or messaging. Thus, during the initial meetings, mentees and mentors should communicate and seek to understand the most effective way to take on this programme.
Are the mentorship training workshops available for non-participants of the CFA Society Singapore Mentorship Programme?

 
Yes. However, priority will be granted to current participants of the mentorship program, followed by former participants of the programme.  The remaining slots will be available on a first-come-first-serve basis. 
Why do we run workshop for our mentorship participants?

 
We run workshops conducted by external consultants and speakers to expose both mentors and mentees to paradigms and frameworks which can assist them in organising their thoughts around their career journeys. In the past, for mentees, this has included evening workshops on matching their career aspirations with their character and personalities. For mentors, this has included understanding how they can become more effective leaders and/or managers. A secondary benefit of these workshops has been the ability for the mentors and mentees to network and share their experiences with one another.
Is the Mentorship programme a good way to job hunt?

 
The programme is not designed to be used as a job search opportunity by Mentees or a recruiting platform by Mentors.  Mentors are encouraged to provide career guidance, recommend courses and workshops to assist their Mentees' career development. 
If I do want a career change or a new job, how should I approach my mentor during the programme?

 
The mentor will not be taking on the role of a headhunter, career coach or consultant because that is not their key specialisation. But what the mentee can do is to have conversations that can clarify their thoughts about their own career aspirations. Mentors can try to help by understanding the issues related to their career objectives and provide relevant advice by understanding the context behind these issues. Mentees should have a good idea of what they wish to attain during this programme for example to clarify their thoughts about their careers or a certain industry rather than participate for the sole intention of having a career change. 
Are there any fees involved? 
Successfully matched mentees are required to pay a nominal fee of $50. This is to ensure mentees are committed to completing the mentorship programme. 
What are the benefits for participating as a mentee in this programme? 
Having a mentor enables a mentee to steer through his/her organisation and career in a targeted and focused manner.  
A mentor can bring a wider perspective of the working environment to the mentee. Mentors can act as a sounding board and a voice of reason for mentees.
Building professional networks may take a lifetime. Mentees can leverage a mentor's network (if the mentor is willing to share) to develop his/her professional or personal goals. 
Can I participate in the programme more than once? 
The CFA Society Singapore Mentorship Programme is a popular choice among our members, given its positive impact on the professional development of a mentee. Due to the huge demands for this programme, we are now restricting mentees' participation in the programme to only once.
What if I do not get paired up with my desired mentor?  

 
Although every effort is made to match mentees with suitable mentors, there may be occasions where a match cannot be found. In such cases, we will defer mentee participation to the following year.
What are the benefits for participating as a mentor in the programme? 
The CFA Society Singapore Mentorship Programme leverages mentor's knowledge and experience thereby strengthening their soft skills. Mentors benefit by sharpening their coaching, listening, understanding of feedback and leadership skills. 
Through the mentorship programme, a mentor is able to develop awareness and a better understanding of the younger generation and their challenges. Mentors are also able to tap into their mentees' network.
Can I be a returning mentor? 
The CFA Society Singapore Mentorship Programme relies on volunteers and returning mentors. In fact most of our current mentors have been active with the programme for many runs of the mentorship programme. 
How many mentees am I expected to have? 
As the CFA Society Singapore's Mentorship Programme is a one-to-one mentorship relationship, each mentor is paired with one mentee. If the mentor has the capacity, they can choose to mentor up to two mentees. 
What if I am unable to fulfill my commitment as a mentor, halfway into the programme?  
The mentor is required to be available to the mentee at least once every month. Should unforeseen events occur that prevents him/her from fulfilling this commitment, he/she should inform the Society to find a substitute mentor.
Listen to what our mentors and mentees have to say about the 2019 Mentorship Programme

Our ex-President, Tan Lay Hoon, CFA, with her mentee Suga

2019 Mid-Term Event: Hot Desking Session

2019 "Making the Most out of Conflict" Workshop for mentors and mentees
If you have any enquiries, please email us at: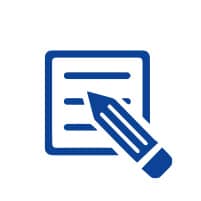 28 February 2023
Registration for Mentorship Programme closes
March - April
Pre-matching of Mentors and Mentees
Matching of nominated Mentors and Mentees
4 May 2023
Official Launch of 2023 CFA Singapore Society Mentorship Programme
May - October
1 to 1 Mentoring Sessions Begin
(Approximately 5 to 6 sessions)
March - October
Workshops for Mentors and Mentees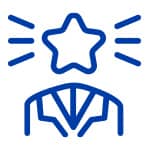 JOIN US ON THIS MENTORSHIP JOURNEY