Asset Management and/or Research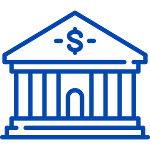 Private Equity and Venture Capital
ASSET MANAGEMENT AND/OR RESEARCH
Alex Lim
Investment Banking Institutional Equity Sales
Credit Suisse Group
Alvin Chua
Portfolio Manager
DBS Banking Group
Amay Hattangadi
Co-lead Portfolio Manager, Emerging Market Equities
Morgan Stanley Asia
Andre Kasmara
Sales Director
London Stock Exchange Group
Anthony Lim
Chief Risk Officer
Aviva Investors Asia Pte Ltd
Christopher Hamilton
Head of Client Solutions, Asia Pacific
Invesco Ltd.
Cindy Tan
Executive Director, Head of Singapore Operations
GMO Singapore
Elton Ma
Portfolio Trader/Strategist (SVP)
GIC Private Limited
Eric Lee
Vice President
Northern Trust Asset Management
Frances Cheung
Rates Strategist
OCBC Bank
Kaia Parv
Chief Investment Officer
AsiaLinq Investments
Lim Beng Eu
Senior Director, Institutional Business
UOB Group
Max Chan
Portfolio Manager
GIC Private Limited
Melvin Siew
Head of Asia Credit
Global Evolution Fund Management Singapore Pte Ltd
Pearly Yap
Director
Eastspring Investments
Richard Brin Aguiar
Vice President
Morgan Stanley Asia
Richard Bullock
Global Strategist
BNY Mellon Investment Management
Tengen Zhang
Investor Relations Manager
Orchard Global Asset Management 
Shane Goh
Vice President
Shorea Capital
Steven Qing Ye
Vice President
Wellington Management
Tsang Fai Tong
VP / Senior Client Portfolio Manager
Franklin Templeton
Umang Parikh
Head of Risk
Avra Commodities Pte Ltd
Bankim Mitra
Managing Director
Fulcrum Capital
Edwin Ang
Global Financing Services Sales
UBS AG Group
Jason Lim
VP – Co Head of
Project Finance Singapore
DZ Bank AG
Kelvin Sng
Executive Director,
Head of Fund Services
Zedra Trust Company
(Singapore) Limited
Lee Chee Pin
Advisor
Charlie Chan Capital Partners Pte Ltd
Jee Heng Chia
Director, Debt Capital Markets
Maybank Group
PRIVATE EQUITY AND VENTURE CAPITAL
Allen Cheong
Managing Director
Auspac Investment Management
Chin Loon Wong
Roy Asset Management (Single Family Office)
Senior Portfolio Manager (Real Estate and Private Equity)
Genevieve Heng
Director
Anthem Asia Limited
Kok Leong Toh
Senior Investment Leader
Partners Group AG
Ron Chiong
Chief Executive Officer
AvantFaire Singapore Pte Ltd
Alexandre Moutin
Head of Investments for
SMBC Private Wealth
Sumitomo Mitsui
Connie Ong
Board Member
CFA Society Singapore
Corinne Hia
Director
BNP Paribas
Kylie Ang
Funds and Mandate Specialist
CTBC Private Bank
We may not all become wealthy enough to leave material riches to the next generation, but we can leave a legacy by stamping our mark in the hearts of future generations of CFA charterholders through the mentorship program.
Mentorship is a meaningful journey of sharing one's work and life experiences. For mentors who are willing to share, you would be delighted as to how much you can also learn from your mentee.