HELPING THE COMMUNITY TO EXCEL
2023 MENTORSHIP PROGRAMME
We are excited to announce that the CFA Society Singapore Mentorship Programme 2023 is now open for registration. The Mentorship Programme is an initiative aimed at helping young professionals grow their careers through meaningful relationships with our senior members.
Successfully matched mentors and mentees will get the opportunity to participate in networking session and workshops exclusive to the mentorship Programme. Registered mentees will be pre-matched to suitable mentors and the mentees will have the responsibility to contact and meet with their pre-matched mentors by 3 April 2023.
Sign up now and embark on a journey that will broaden your horizon and shed light on how you manage your career goals.
Key steps in our programme:
Online Registration
Registration opens 16 January 2023. Indicate your areas of interest to find a potential match.
Matching of Mentors and Mentees
Mentees will have the responsibility to set up a meeting with their pre-matched mentor within three weeks ending 3 April 2023.
Launch of Mentorship Programme
Join us on 4 May 2023 as we celebrate the beginning of the Mentorship journey.
Attend Workshops
Our programme is complemented by workshops run by experts in the field. Learn tips and tricks on career development.
JOIN US ON THIS MENTORSHIP JOURNEY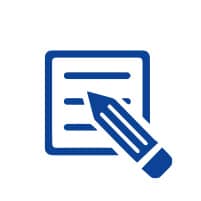 28 February 2023
Registration for Mentorship Programme closes
March - April
Pre-matching of Mentors and Mentees
Matching of nominated Mentors and Mentees
4 May 2023
Official Launch of 2023 CFA Singapore Society Mentorship Programme
May - October
1 to 1 Mentoring Sessions Begin
(Approximately 5 to 6 sessions)
March - October
Workshops for Mentors and Mentees